Air Issues and Regulations Committee (AIR)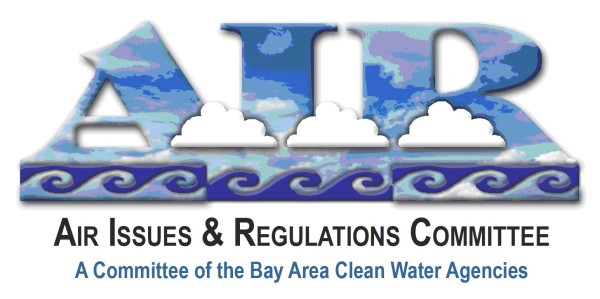 The Air Issues and Regulations (AIR) Committee focuses on air quality related issues, research and regulations as they affect the operation and maintenance of San Francisco Bay Area Publicly Owned Treatment Works (POTWs). Currently, the AIR Committee is also tracking climate change and/or greenhouse gas mitigation related legislation on a national, state and local level.
Upcoming AIR Committee Meeting
November 6 @ 9:30 am

-

2:00 pm


San Jose RWF
Recent News/Documents
– BACWA has developed a White Paper on BAAQMD Rule 11-18.
– On June 6, 2014, BACWA AIR Committee submitted a comment letter to the BAAQMD regarding potential cross-media regulation issues associated with future updates to the BAAQMD's Clean Air Plan.  These issues include energy demands associated with nutrient removal, conflicts between air regulations and GHG regulations, and incentives for green infrastructure.
AIR Committee Meeting Materials
View All
Meetings with BAAQMD and related materials
View All