Bay Area Consortium for Water & Wastewater Education (BACWWE)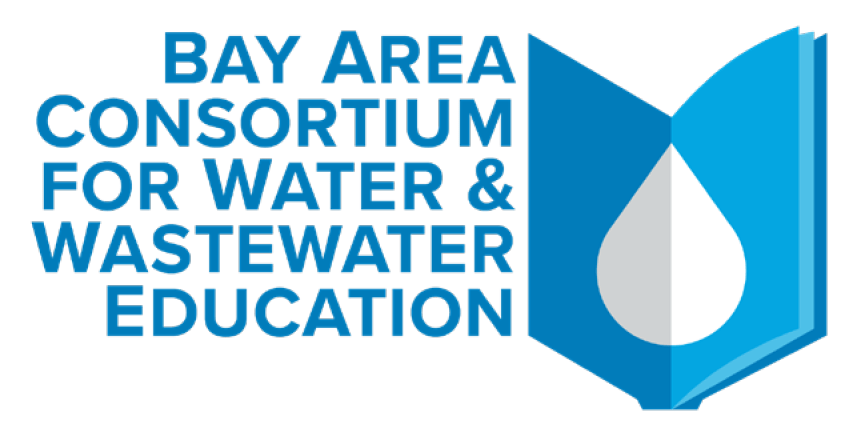 BACWWE's Purpose
Drinking water and wastewater treatment plants, distribution systems, and collection systems, and most importantly, the skilled employees who work at these facilities, are essential to protecting public health and the environment.  These workers require special knowledge and skills and often work with sophisticated equipment. Their actions can have immediate and severe impacts on the public and environmental health. Water and wastewater careers are sustainable and are marketable anywhere in the country, but there is a great need for talented workers in the Bay Area!
To develop a strong pool of candidates for water/wastewater jobs in the Bay Area, BACWWE provides funding support for education from local, accredited training programs for skills relevant to the industry.  Once students are enrolled in an educational program through a local community college, they can apply for reimbursement of tuition, fees, and books for industry-relevant courses through BACWWE!
Why Water/Wastewater?
There are many reasons to work in the water/wastewater industry!
Rewarding careers that better the world!
Wide selection of jobs in the public and private sectors
Jobs in almost every geographic area
Competitive pay and benefits
Growth opportunities for motivated individuals
BACWWE's Partner Programs
Beginning in Fall 2021, BACWWE is providing reimbursements for students enrolled in water and wastewater career courses at the following educational institutions:
Solano Community College (Fairfield, CA), Water and Wastewater Technology
Gavilan College (Gilroy, CA), Water Resources Management
Santa Rosa Junior College (Santa Rosa, CA), Water Resources Technology
How It Works
Here's how the reimbursement program works:
Student applies to a partner school, and enrolls in the appropriate program.

Student enrolls in water/wastewater courses in the partner program.
Student submits a BACWWE application, and is notified with a conditional award that they are eligible for the reimbursement.

Student takes course for a letter grade; student completes the course with a "C" or better; submits unofficial transcript and receipts for course tuition/fees and textbooks to BACWWE along with a reimbursement request form.
BACWWE will review your documents and send you a reimbursement check.
Eligible Courses Being Offered in Fall 2021
Solano Community College Class Finder

WATR 100 (Wastewater Treatment I) – 4 units
WATR 103 (Biological Principles of Water/Wastewater) – 3 units
WATR 107 (Mathematics of Water/Wastewater) – 4 units
WATR 120 (Distribution System Maintenance) – 2 units
WATR 121 (Collection System Maintenance) – 2 units
WATR 126 (Pumps and Motors) – 3 units

Gavilan College Course Finder

WTRM 201 (Intro to Water/Wastewater Technology) – 3 units
WTRM 202 (Beginning Water/Wastewater/Distribution Math) – 3 units
WTRM 203 (Electrical and Instrumentation) – 3 units
WTRM 209 (Advanced Water Treatment Plant Operation) – 3 units
WTRM 211 (Advanced Wastewater Treatment Plant Operation) – 3 units
WTRM 233 (Water Conservation) – 3 units

Santa Rosa Junior College Schedule of Classes

WWTR 121 (Wastewater Treatment 2) – 3 units
WWTR 122 (Chemistry for Water/Wastewater Technology) – 3 units
WWTR 124 (Pumps and Motors) – 3 units
Questions
For questions on the BACWWE program, please contact us at bacwwe@bacwa.org.
BACWWE Supporting Agencies
BACWWE scholarships are made possible by its Supporting Agencies:
Central Contra Costa Sanitary District
Contra Costa Water District
Delta Diablo
Diablo Water District
Dublin San Ramon Services District
East Bay Municipal Utility District
City of Fairfield
Fairfield-Suisun Sewer District
Ironhouse Sanitary District
City of Livermore
Oro Loma Sanitary District
City of Martinez
Mt. View Sanitary District
City of Pittsburg
Rodeo Sanitary District
Union Sanitary District
Veolia America Water, LLC (City of Richmond)
West County Wastewater District
Zone 7 Water Agency
Silicon Valley Clean Water
City of San Leandro
Central Marin Sanitary District